Company News
Printed Shade Cloth for Increasing Brand Exposure
Does your construction company use printed shade cloth to display its brand logo around your construction sites? With so much space for advertising and building your brand image, shade cloth is the perfect medium to use for some cost-effective marketing - a product that can be used many times over and in a number of different locations. Most of the big household construction names use a lot of branded shade cloth, as they have seen the positive effects it has on their brand identity, which ultimately affects their revenue. 
So why is printed shade cloth so popular on construction sites? The answer lies in its versatility: it can be used for a number of different purposes, all of which can have your brand logo or insignia on it, building brand presence whilst providing an important function on the building site - be it safety or to protect assets from rain, wind or harsh sunlight. So if your budget does not allow for a lot of advertising, printed shade cloth becomes a great solution as it can be covered in both the safety and marketing budget - great for SMEs (small and medium-sized enterprises) as well as large corporations.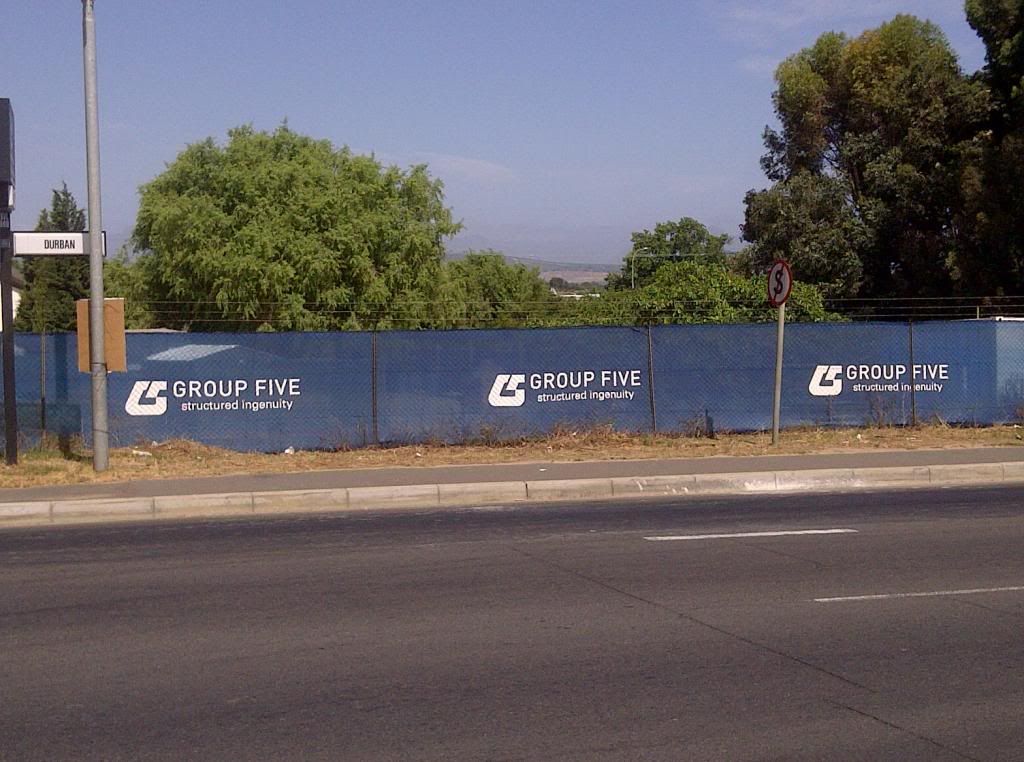 Printed Shadenet Solutions, a South African branded shade cloth supplier, have worked in the industry for well over a decade and provide great branding solutions for many construction companies on construction sites across the entire country. Printed Shadenet Solutions use a high quality polymer mesh called High Density Polyethylene (HDPE), which is a petroleum by-product and is also recyclable. This makes it cheaper than the more common Polyvinyl Chloride (PVC) shade cloth material, as well as a great green option for the environmentally conscious out there.
Printed shade cloth can be used for anything from scaffolding wraps to perimeter fences, and is also popular away from construction sites at sports stadiums and other outdoor sports events like cycle tours and marathons. So, if you are a construction company looking to increase brand exposure and neaten the look of your sites, or would like to advertise your products or services outdoors then visit the Printed Shadenet Solutions website for extra info and order details.
---
Date Posted: 2013-07-17
Posted By: Printed Shadenet Solutions
Listed under these Business Listing Categories: Advertising, Building and construction,
---
More Company News
See all Business Listing Categories